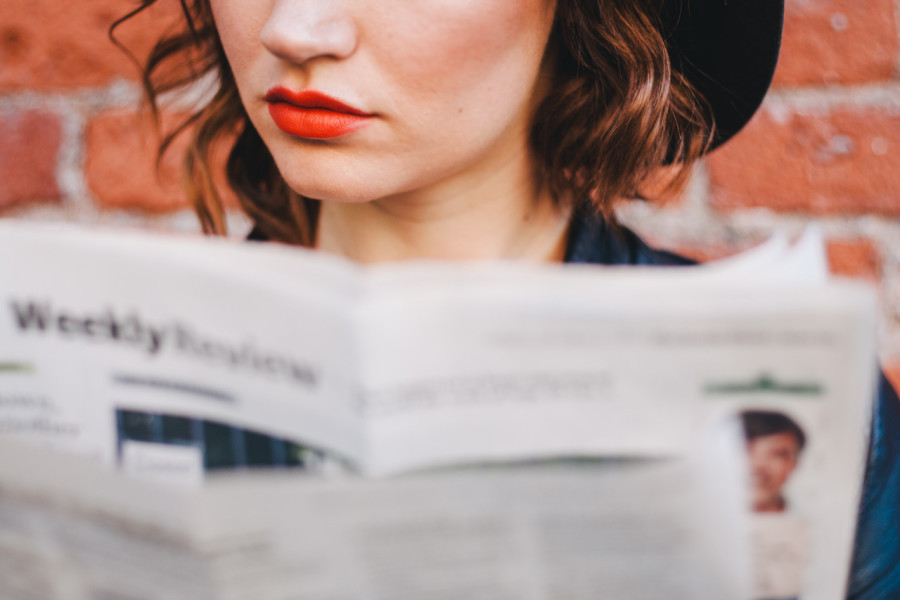 It's not fair. Three little words that sparked the feminist movement. Women didn't think it was fair that men were treated more importantly than women. They thought they were viewed with lesser value than the men and it wasn't fair. In some aspects this was true and in some cultures today women are treated with little to no respect at all. But in my personal opinion I think America has become infested with dramatically, overrated feminism.
It has become so over the top. Even mentioning the word submission in the same room as a feminist sparks a heated, vein popping argument! Why? All because women sense that being viewed differently than men is unfair. They can't stand the thought of being any different from a man. It's not fair if women aren't as successful in the work world; it's not fair if women have to clean house while men make money from their job.
IT'S NOT FAIR.
Have these words ever caused bitterness to fester in your heart before? I have definitely struggled with thinking life wasn't fair to me at times. When I was 16 I was jealous that my brother was driving and had a car and I didn't. When my older brother went on a trip to Atlanta GA and I didn't get to go I was definitely thinking how unfair it was.
Now that I'm older there are other things that hit me on a daily basis where I say "That's not fair!" Satan creeps up behind me and whispers bitterness into my ear and tells me everything that I deserve and everything that is not fair in my life. I become hardened to the things that used to make me happy, I become cold to others around me and I do things that I know are beneficial only to me.
IT MAKES ME FEEL LIKE A HARD-CORE FEMINIST WHEN I LOOK AT LIFE WITH A HARDENED SPIRIT AND STAND ON MY GROUND.
Where did my "meek and quiet spirit" go? Where did my joy and peace go? When life is all about me and self-pity is a song I play on repeat, life is no longer sweet. Life is no longer smooth and peaceful. It becomes a battlefield upon which I am fighting off things that take away my joy and my rights and my pleasure. Everything becomes about me.
When we put our main focus on ourselves it's hard to take our eyes off of ourselves and everything that makes us happy. It becomes a never-ending downward spiral of self-pity, pride, self-glorification and bitterness. Selfishness makes us bitter much more easily as opposed to if we were living as a sacrifice for others and living to bring glory to God.
When we have our mind on our problems, our marriage or our singleness, our work, or our lack of friends ect. It makes us feel sorry for ourselves which leads to unfair thinking which leads to selfish and sinful actions. After a time, we become desensitized to living for anything that won't in some way benefit ourselves. We've lost sight of what it truly means to live for God and others.
WE MUST ASK OURSELVES WHAT ARE SOME THINGS THAT TRIGGER "UNFAIR" THINKING PATTERNS IN OUR LIVES?
Do we have jealousy towards friends or family members? Do we think we deserve things that others have and we don't? Are we unsatisfied with things that we must do on a daily basis? Do we become hard-headed and demand that things begin to go our way?
When we feel like standing on our rights and ignoring others around us by pursuing what will make us happy we need to stop and look to Jesus for the perfect example of humility and love. Jesus could have made every one bow down and worship Him with a wave of His hand. He could have had the world at His finger tips. But He chose to be the ultimate sacrifice for our sins so that we may have full access to His grace instead.
Though Jesus was perfect, He denied glory and fame and chose to have a relationship with you. He could have stood on His rights and demanded justice for what others accused Him of but He humbly backed down and bore the burdens of our sin quietly. When He died on the cross He defeated sin and death and is now sitting at the throne of God in heaven waiting to receive us to paradise… If Jesus isn't the perfect example of humility, self-sacrifice and true love than I don't know what is.
I know you're probably thinking "My problem isn't that bad! I just wish things were different. I wish I were appreciated more ect." But that is still self-orientated thinking. That is still looking out for number one (you)!
The perfect way to get our eyes off of ourselves is to focus on Jesus, our true example of humility. Simply think about this verse:
"Do nothing from rivalry or conceit, but in humility count others more significant than yourselves. Let each of you look not only to his own interests, but also to the interests of others. Have this mind among yourselves, which is yours in Christ Jesus, who, though he was in the form of God, did not count equality with God a thing to be grasped, but made himself nothing, taking the form of a servant, being born in the likeness of men. …"
Philippians 2:3-11
Ask Jesus to conform you to His image by removing roots of selfishness, pride and bitterness in you. Ask Him to give you a soft heart and one that will be willing to lose this life to bring God the glory. There is reward in it! There is peace and joy that comes from laying down our rights on the altar of sacrifice. God knows what will bring you happiness. He knows how to take care of you. Trust Him and embrace humility of heart and wisdom of mind. In this way, we will be more than conquerors!
Blessings,
Lisa